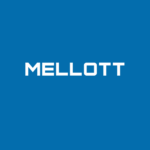 Salary Range:
$18.00 Hourly Onwards
Job Scope:
Lay out, fit, and fabricate metal components to assemble structural forms using knowledge of welding techniques and metallurgy. Ability to read engineer specifications and blueprints is essential in this step of the manufacturing process. Must work closely with other welders on certain projects.
Essential Duties:
· Weld and custom fabricate metal parts as specified
· Analyzes engineering drawings and specifications to plan layout, assembly, and welding operations
· Lays out, positions, and secures parts and assemblies according to specifications
· Determines required equipment and welding method, applying knowledge of metallurgy, geometry, and welding techniques.
· Tack welds and square welds
· Use of grinders, tape measures, and combination squares
· Operation of overhead cranes and forklifts
· Examines weld for bead size and other specifications
· Chips or grinds off excess weld, slag, or spatter
· Inspects grooves, angles, or gap allowances, using tape measure or other precision measuring instruments
Secondary Duties:
· Maintain an overall safe work environment
· Keep work area clean
· Perform other duties as assigned
Knowledge, Skills, and Abilities:
· Understanding of fractions and decimals
· Ability to read blueprints
· Display attention to detail
· Ability to take precise and accurate measurements
Education Requirements:
High school diploma, GED, or equal years of
experience
Experience Requirements:
No experience required
Physical Requirements:
Individual must be prepared for:
Reaching – 50% of shift
Bending – 20% of shift
Pushing – 25% of shift
Pulling – 25% of shift
Climbing – 35% of shift
Sitting – 5% of shift
Overhead work – 60% of shift
Standing – 95% of shift
Walking – 95% of shift
Lifting up to 50 pounds – 20% of shift
Employee must perform essential functions of the job with or without reasonable accommodation. The company will provide reasonable accommodation to a qualified individual with a disability, as defined by the ADA, who has made the company aware of his or her disability, provided that such accommodation does not constitute an undue hardship on the company.
Other Requirements:
· Ability to travel up to two weeks at a time
· Pass a pre-employment drug screen and pre-employment physical
Work Environment:
Work takes place in a climate controlled shop. Work is in a loud environment. Individual must be prepared to work in hot or cold temperatures. Individual may be
exposed to fumes or chemicals. Personal protective equipment, such as safety glasses and steel toe boots, are required on the shop floor.
Career Ladder:
This position could lead to advancement into a "Lead Welder" position.
Safety:
Promote a Healthy and Safe Culture
Empower employees to make the workplace safe
Establish employee ownership for safe behavior and awareness
Plan safety into all tasks
Learn from unsafe experiences to prevent future accidents
Performance Standards:
The criteria for evaluation in this position include, but are not limited to, the following:
1. Successful development and timely completion of individual and divisional annual objectives
2. Accomplishment of professional development goals as established in the employee performance evaluation
3. Demonstrated strong interpersonal skills in building and maintaining levels of trust and respect
4. Satisfactory annual evaluation by supervisor
Note: Mellott Company reserves the right to change or reassign job duties, or combine
positions at any time with or without notice to the employee.