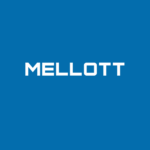 Mellott
Mellott
AREAS TO COVER : NC, VA, WV
Coordination of wear materials activities to bring expertise to Wear Materials Products for the customer.
Essential duties: become an expert in the application of all specialty wear products offered by Mellott Company through training and field exposure;
gather field information on existing wear problems; become an expert for the installation of products; ability to estimate the cost of a solution, new or retro-fit;
travel with a salesperson and/or independently to job sites, meet with the customer and discuss the benefits of a Mellott Company solution;
monitor product performance through periodic travel back to Mellott installations.
Secondary duties: maintain a clean and safe work area;
perform other duties as assigned.
Knowledge, skills and abilities:
ability to enthusiastically build customer relationships through confidence in technical expertise;
display great attention to detail;
understanding of all aspects of aggregate plant;
must be willing to travel by car to job sites and customer locations;
bachelor's degree in mechanical engineering or mining engineering preferred but not necessary; 2-3 years relevant experience.