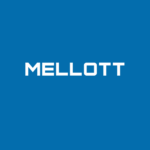 Operate overhead crane, forklift, and other tools to relocate and service aggregate equipment.  Perform sequence of repairs assigned by Supervisor or other experienced Technicians.
Essential Duties:
Recommendation and repair of all equipment components and systems as assigned and working under direct and close supervision (field /shop repair)
Maintain good working records for time, parts, and supplies
Maintain and care of shop tools, equipment and vehicles
Communicate with others professionally consistent with Mellott Values
Follow directed training program
Lubricate and clean equipment
Operate overhead crane to relocate parts of equipment
Maintain excellent customer and employee relations
Recondition and repair equipment and components
Plan methods and perform sequence of repairs assigned
Ensure all parts and manuals when complete are returned to proper locations
Maintain work area in a clean and safe condition
Secondary Duties:             
Maintain an overall safe work environment
Keep work area clean
Drive company vehicle when needed
Perform other duties as assigned
Knowledge, Skills, and Abilities:
Ability to precisely and accurately collect and record measurements
Display attention to detail
Ability to use and read calipers and micrometers
Strong communication and interpersonal skills
Motivation to continually improve
Education Requirements:
High school diploma, GED, or equal years of experience
Experience Requirements:
Hydraulic, electrical, or mechanical background preferred
Physical Requirements:
Individual must be prepared for:
Reaching – 50% of shift
Bending – 60% of shift
Pushing – 40% of shift
Pulling – 40% of shift
Climbing – 15% of shift
Sitting – 10% of shift
Overhead work – 20% of shift
Standing – 90% of shift
Walking – 90% of shift
Lifting up to 100 pounds – 20% of shift
Employee must perform essential functions of the job with or without reasonable accommodation.   The company will provide reasonable accommodation to a qualified individual with a disability, as defined by the ADA, who has made the company aware of his or her disability, provided that such accommodation does not constitute an undue hardship on the company.
Other Requirements:
Ability to travel
Pass a pre-employment drug screen and pre-employment physical
Possess a valid driver's license and a clean driving record
Work Environment:
Work takes place outside subject to weather or in service shop.  Work is in a loud to moderately loud environment.  Individual must be prepared to work in hot or cold temperatures.   Individual may be exposed to fumes or chemicals.  Personal protective equipment, such as steel toe boots, safety goggles, and ear plugs/muffs, is required in the shop.
Career Ladder:
This position could lead to advancement to "Technician, Aggregate Service Journeyman.