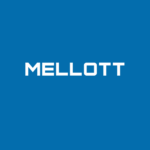 Mellott
Summer Internship for May 2023-July/August 2023 at Warfordsburg Pa location 
Some travel is required
Objectives+:
The Safety Intern is responsible for promoting a teamwork culture for Mellott Company in which continuous improvement in safety performance occurs through the involvement of employees.  The Safety Intern will learn under  the Safety Manager and other supporting staff that help to enforce safety, health and loss prevention policies and procedures and train employees regarding safe job procedures.  The Safety Intern will observe the Safety Manager and other supporting staff to help  will provide oversight to ensure that the Company is in compliance with all applicable federal, state and local laws pertaining to safety and health.
Essential Functions / Responsibilities( followed out by the Safety Manager that the Intern will be gaining experience with ) 
Administration of Company safety, health, and loss prevention policies and procedures.
Development and coordination of Company safety training programs.
Conduct periodic safety audits of company facilities, job sites, and equipment. Recommend corrective or preventive measures where necessary.
Direct case management activities on auto, general liability and workers' compensation claims.
Provide technical assistance to job site supervisors, area operation managers and company management regarding compliance with federal, state, and local regulations.
Investigate and document work related injuries, property damage incidents, and incidents with a potential of causing substantial losses and recommend appropriate corrective measures.
Conduct and ensure that all employee safety training is completed in accordance with MSHA training requirements.
Chair monthly safety team meetings and risk management team meetings.
Maintain injury and incident loss records and files.
Develop a strong relationship and act as liaison with MSHA and other officials whereby the company's best interests are protected with respect to safety and health related issues.
Respond on behalf of the Company to MSHA safety and health citations.
Proactive involvement in state and national aggregate associations and the insurance captive to which the Company belongs.
Provide assistance to the Human Resources Manager with respect to enforcement of the company drug and alcohol policy.
Assist the General Manager with special projects or tasks as deemed appropriate.