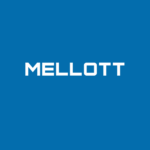 This position is responsible for performing various tasks to aid daily operations working and learning alongside skilled operators.
This position also includes opportunity to participate in an individualized fabrication trainee program within a trial period.
Duties include (but are not limited to) loading and unloading tools or raw materials, assembling, general facility and equipment care, cleaning / de-slagging parts, blast cleaning parts, and work organization.
Job details
Salary: $18 an hour to start
Employees will work as a team to process parts efficiently. Limited Job Openings on the 2nd (extended) shift.
Employee responsibilities will include the following activities:
Repetitive lifting of parts weighing up to 40lbs
Placing clips onto parts to protect areas of the part during shot blasting
Work safely with direction from the team leader
Fill out tags with information such as part number and shift
Visually Inspect Parts for handling damage and other defects
Grow in responsibilities such as fork truck operations, and light preventative maintenance activities.
REQUIREMENTS:
Positive attitude and ability to lift parts repetitively.
Must work well as a team member.
Able to understand and follow directions.
Any other tasks as required by management
PHYSICAL REQUIREMENTS:
Walking or standing on a concrete floor for long periods of time.
Ability to lift 40-50 lbs repetitively
Required to wear steel-toe shoes or boots, safety glasses, or eye protection.
Hearing protection is mandatory.
Repetitive grasping, lifting, bending, turning.