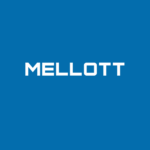 Job Scope:
Provides technical safety and environmental support to production/operations and corporate personnel. Assists in developing corporate safety and health programs and objectives and helps coordinate safety training programs. Monitors safety and health regulations and provides technical support to production/operations and corporate personnel to ensure compliance with federal and state safety and health regulations.
Essential Duties:
• Administration of company safety, health, and loss prevention policies and procedures
• Development and coordination of company safety training programs
• Conduct periodic safety audits of company facilities, job sites, and equipment
• Recommend corrective or preventative measures where necessary
• Direct case management activities on auto, general liability, and workers' compensation claims
• Provide technical assistance to job site supervisors, area operation managers, and company management regarding compliance with federal, state, and local regulations
• Investigate and document work related injuries, property damage, and incidents with a potential of causing substantial losses and recommend corrective measures
• Conduct and ensure that employee safety training is completed in accordance with MSHA requirements
• Chair monthly safety team meeting and risk management team meetings
• Maintain injury and incident loss records
• Develop a strong relationship and act as a liaison with MSHA and other officials whereby the company's best interests are protected with respect to safety and health related issues
• Respond on behalf of the Company to MSHA safety and health citations
• Proactive involvement in state and national aggregate associations and the insurance captive to which the Company belongs
Secondary Duties:
• Comply with all other MSHA, OSHA, DOT, and company policies
• Perform other duties as assigned
Knowledge, Skills, and Abilities:
• Excellent organizational skills
• Ability to read and interpret MSHA, OSHA, and DOT documents
• Knowledge of industry terminology for equipment, parts, and processes
Education Requirements:
Bachelor's degree in safety or environmental and occupational science
Experience Requirements:
At least one year of related experience
MSHA certificate preferred
Physical Requirements:
Individual must be prepared for:
Reaching – 5% of shift
Bending – 10% of shift
Pushing – 5% of shift
Pulling – 5% of shift
Climbing – 0% of shift
Sitting – 65% of shift
Overhead work – 0% of shift
Standing – 35% of shift
Walking – 30% of shift
Lifting up to 50 pounds – 5% of shift
Employee must perform essential functions of the job with or without reasonable accommodation. The company will provide reasonable accommodation to a qualified individual with a disability, as defined by the ADA, who has made the company aware of his or her disability, provided that such accommodation does not constitute an undue hardship on the company.
Other Requirements:
• Ability to travel
• Pass a pre-employment drug screen and pre-employment physical
Work Environment:
Work takes place in a climate controlled office, shop floor, or crushing site. The volume in the office is usually quiet. The volume in the shop and at crushing sites is loud. Personal protective equipment, such as steel toe boots, safety glasses, ear plugs/muffs, or hard hats, will be required on the shop floor and at crushing sites. Individual will be exposed to hot and cold temperatures.
Career Ladder:
Success in this position could lead to advancement to a professional safety career.
Safety:
Promote a Healthy and Safe Culture
Empower employees to make the workplace safe
Establish employee ownership for safe behavior and awareness
Plan safety into all tasks
Learn from unsafe experiences to prevent future accidents
Performance Standards:
The criteria for evaluation in this position include, but are not limited to, the following:
1. Successful development and timely completion of individual and divisional annual objectives
2. Accomplishment of professional development goals as established in the employee performance evaluation
3. Demonstrated strong interpersonal skills in building and maintaining levels of trust and respect
4. Satisfactory annual evaluation by supervisor