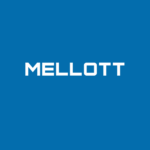 Reports to: General Manager of Service
Job Summary: Mellott Company Service Coordinator
Responsible for providing customers with product or service information, pricing and communicating with service team.
Essential Functions:
Respond to all internal and external calls regarding service, trouble shooting and technical support.
Determine the need for service tech at customer site.
Open work orders and distribute to service administration as needed.
Support Rental service needs
Sell service and capabilities.
Assist in parts lists for shop and field service.
Gather data in regards to description of service needed per the customer needs
Gather Model, serial number, location and contact information.
Follow up on service quotes and customer feedback.
Field travel when applicable
After Hours Support
Builds and maintains customer relationships.
Estimates date of delivery to customer, based on knowledge of own firm's production and delivery schedules.
Inform Managers of any customer service problems
Coordinate with account managers of any need for a site visit related to service
Prepare RMA form for any customer return materials.
Suggestively sell related material to customers for any items required
Emphasizes salable features, quotes prices and credit terms, and prepares sales orders
Enters new customer data and other sales data for current customers into computer database.
Maintain gross profit levels established by the Strategic Plan
Report to Managers of any lost sales activity and reason why
Investigates and resolves customer problems with deliveries.
Other duties as assigned by management.
Preferred Qualifications:
Experience with Microsoft Office platforms
Experience with ERP operating systems