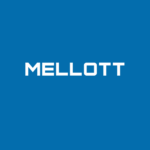 Mellott
Job Scope:
Speak to clients on the phone highlighting salable features, quote prices, and credit terms. Prepare sale orders for customers that placed them. Estimate deliver date to customer and maintain the relationship with the customer after the sale. Enter customer data into database.
Essential Duties:
Handle incoming calls for replacement parts for aggregate related equipment
Compile lists of prospective customers for use as sales leads
Make outbound calls to potential and existing customers by telephone and email to qualify leads and sell products and services
Emphasize salable features, quote prices and credit terms, and prepare sales orders for orders obtained
Track stock levels
Estimate date of delivery to customer
Build and maintain customer relationships
Enter new customer data and other sales data for current customers into computer database
Works with outside sales representatives to keep account activities and literature up to date
Inform Parts Sales Manager of any large dollar quote prior to any special pricing concessions or adjustments for competitive analysis
Investigates and resolves customer problems with deliveries
Secondary Duties:
Maintain a safe and clean work area
Perform other duties as assigned
Knowledge, Skills, and Abilities:
Excellent interpersonal and communication skills
Thorough knowledge of Microsoft Office and other computer applications
Good organizational skills
Education Requirements:
High school diploma, GED, or equal years of experience
Experience Requirements:
One year of customer service, sales, or warehouse experience preferred
Physical Requirements:
Individual must be prepared for:
Reaching – 10% of shift
Bending – 5% of shift
Pushing – 0% of shift
Pulling – 5% of shift
Climbing – 0% of shift
Sitting – 85% of shift
Overhead work – 0% of shift
Standing – 15% of shift
Walking – 15% of shift
Lifting up to 50 pounds – 5% of shift
Employee must perform essential functions of the job with or without reasonable accommodation. The company will provide reasonable accommodation to a qualified individual with a disability, as defined by the ADA, who has made the company aware of his or her disability, provided that such accommodation does not constitute an undue hardship on the company.
Other Requirements:
Pass a pre-employment drug screen and pre-employment physical
Work Environment:
Work takes place in a climate controlled office. The volume in the office is typically quiet.
Career Ladder:
This position could lead to advancement to a managerial position.
Safety: Promote a Healthy and Safe Culture
Empower employees to make the workplace safe
Establish employee ownership for safe behavior and awareness
Plan safety into all tasks
Learn from unsafe experiences to prevent future accidents
Performance Standards:
The criteria for evaluation in this position include, but are not limited to, the following:
Successful development and timely completion of individual and divisional annual objectives
Accomplishment of professional development goals as established in the employee performance evaluation
Demonstrated strong interpersonal skills in building and maintaining levels of trust and respect
Satisfactory annual evaluation by supervisor