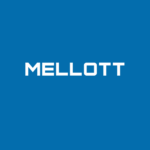 Job Scope:
Coordination of all activities to bring project from design to finished product, which includes the coordination of engineering, shop, field, shipping, and erection activities.   Proficiency with CAD software and Microsoft Office applications will greatly assist in performing this job properly.
Essential Duties:
Mechanical design of drive/equipment systems
Structural design of steel towers and conveyor systems
Prevent safety issues with Mellott Company equipment though design
Function as a designer as needed
Ability to perform all detailer duties
Verify the work of detailers for accuracy and quality
Calculate basic engineering solutions
Work closely with customer and field personnel
Scheduling and maintaining a budget
Secondary Duties:
Maintain a clean and safe work area
Perform other duties as assigned
Knowledge, Skills, and Abilities:
Proficiency with CAD software
Demonstrated ability and knowledge of geometry and trigonometry
Display great attention to detail
Knowledge of engineering and building codes
Understanding of all aspects of aggregate plant
Education Requirements:
Bachelor's degree in Mechanical, Civil, Structural, or Mining Engineering
Experience Requirements:
At least five years of relevant experience
Physical Requirements:
Individual must be prepared for:
Reaching – 10% of shift
Bending – 5% of shift
Pushing – 5% of shift
Pulling – 5% of shift
Climbing – 0% of shift
Sitting – 65% of shift
Overhead work – 0% of shift
Standing – 35% of shift
Walking – 35% of shift
Lifting up to 40 pounds – 5% of shift
Employee must perform essential functions of the job with or without reasonable accommodation.  The company will provide reasonable accommodation to a qualified individual with a disability, as defined by the ADA, who has made the company aware of his or her disability, provided that such accommodation does not constitute an undue hardship on the company.
Other Requirements:
Pass a pre-employment drug screen and pre-employment physical
Work Environment:
Work usually takes place in a climate controlled office.  The volume in the office is usually quiet.  Work may require fabrication shop visits.  Personal protective equipment, such as safety glasses, ear plugs/muffs, and steel toe boots, are required in the fabrication shop.
Career Ladder:
This position could lead to advancement to "Chief Engineer."
Safety: Promote a Healthy and Safe Culture
Empower employees to make the workplace safe
Establish employee ownership for safe behavior and awareness
Plan safety into all tasks
Learn from unsafe experiences to prevent future accidents
Performance Standards:
The criteria for evaluation in this position include, but are not limited to, the following:
Successful development and timely completion of individual and divisional annual objectives
Accomplishment of professional development goals as established in the employee performance evaluation
Demonstrated strong interpersonal skills in building and maintaining levels of trust and respect
Satisfactory annual evaluation by supervisor