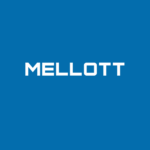 Demonstrated skills and knowledge in the application of purchasing procedures and policies.
Ability to perform and prioritize multiple tasks simultaneously.
Strong organizational skills, a good understanding of sourcing and the ability to maintain vendor relationships.
Computer literacy with Microsoft Office Suite
Conduct supplier contract negotiation, supplier selection and contract lifecycle management.
Proven ability to manage and maintain relationships with suppliers and vendors, as well as collaborate with other corporate positions.
The Buyer is responsible for maintaining and implementing corporate procurement for availability of materials, supplies, equipment, and services.
Creates POs as necessary to procure goods or services and monitors PO's for accuracy and completeness in accordance to Purchase Order process and procedures.
Performs vendor research to reduce operating costs and boost efficiency.
Works directly with suppliers to ensure accuracy of pricing and payment terms.
May meet with suppliers regularly and/or with management to review performance and address any issues.
Assists with providing updates to procedures and policies regarding the procurement of goods and/or services.
Suggests and facilitates cost saving programs.
Participates in meetings, in-service training, workshops, etc. for the purpose of conveying and/or gathering information required to perform job functions.
Participates as a team player within the Purchasing Department.
May perform other duties as assigned.